Desiigner Is One Hell Of A Troll
If you need a lesson on how to troll, look no further than the Future-sounding rapper.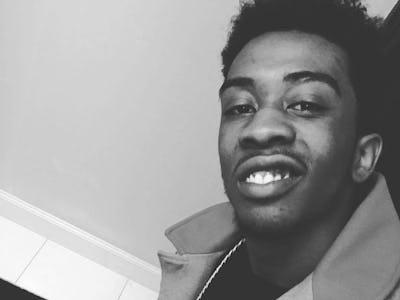 We all love a troll, whether we'd like to admit it or not.
Rapper Desiigner, originally from Brooklyn, New York, has garnered attention and success with his single "Panda," released in December. A big reason as to why Desiigner has caught the ears of many is because he sounds similar to Atlanta rapper Future.
Desiigner's popularity grew when Kanye West used an interpolation of "Panda" on The Life of Pablo track "Father Stretch My Hands (Pt. 1)," and signed him to G.O.O.D. Music. What a look.
While Desiigner thinks the Future comparison "is what it is. People gonna try to compare me," outside looking in, Desiigner is one hell of a troll, an entertaining one at that. (In Future's eyes though there's "only one Future in this motherfucker."
On top of sounding like Future, to a point where people thought "Panda" was Future's song when initially released, Desiigner debuted his new single, "Pluto," during his set at the FADER Fort at SXSW on March 16. Pluto is also the name of Future's 2012 debut studio album.
Desiigner recently announced the debut of his mixtape by posting a photo of Prince's Purple Rain album cover, with his face photoshopped on Prince's body, on Instagram. This is, again, a move similar made to one made by Future; Future's mixtape Purple Reign title and cover pay tribute to the same record.
To pour more salt on Future's wound, with "Panda" hitting No. 5 on the Billboard Hot 100 chart, Future has reportedly never charted as high.
With a troll track record as Desiigner, I wouldn't be surprised if he performs a set of solely Future songs.