The Russo Brothers Are Helping China Build Its First Superhero Cinematic Universe
The Chinese-led trilogy project will create an all-new localized franchise with the guidance of Captain America: Civil War's Joe and Anthony Russo.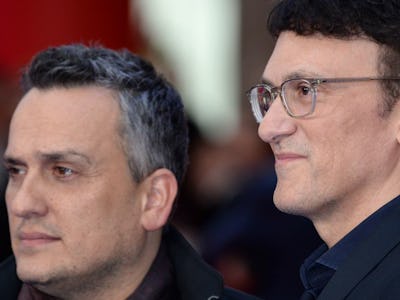 Getty Images
After it's first weekend in China, numbers for Captain America: Civil War came in at a whopping $95.8 million that has gone on to contribute to its massive box office total of $700 million worldwide. The duo behind the direction of yet another box office titan have proven once again that their vision and ability to work within a huge cinematic franchise is unwavering. This past March, the brothers officially set up shop to begin along-running project in collaboration with a Beijing-based production studio. Called Anthem & Song, the Russo's boutique studio is aiming to assist the Beijing FangJin Visual Media Culture Communication Company in developing a superhero trilogy (with the potential of a wide-ranging franchise) that is native to China, starring Chinese actors. Civil War's debut in China became the second-biggest three-day start for any import film, and with the help of the Russos, FangJin Visual Media is aiming to tap the market that seems so hungry for these franchises at home.
Joining the fray is concept artist Anthony Leonardi III, whose work has helped form some of the gorgeous scenes that made up Disney's The Jungle Book, HBO's Game of Thrones, and many more. Leonardi will be taking on the role of co-director for the first film, titled Hero's Awakening, alongside director Mushui Feng (Demon Warrior). Right now, the plan is to make the first installment of FangJin's trilogy for only $30,000.
While the Russo's are on board for development, it seems as though FangJin plans on funding the entire endeavor, and the project is still in its earliest phases of development. The timing is better than ever; after surging 48% last year, China's box office is focusing more on films made within the country, which dominated 75% of its market last year. Other studios, such as Warner Bros, have already started getting on board early to dominate the growing market as its develops. Last year, WB created Flagship Entertainment group and laid out plans for a 12-film franchise slate. Ahead of the game is Dreamworks Animation's Shanghai-based joint venture Oriental DreamWorks, which is also planning a slate of new films to release over the next decade.
Details on the project under the Russo's hand remain light, but FangJin is set to release its first film, The Conformist, starring Huang Bo, in 2017.