Joe Hill Confirms 'Locke & Key' Horror TV Show
For the third attempt at adapting the comic, TV execs wised up and let the creator handle the proceedings.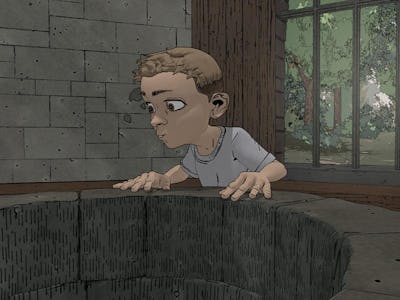 If you're even a casual comic book reader, you've probably flipped through Locke & Key, one of the biggest selling indie comics of the decade. Written by Joe Hill, the series is an absolutely terrifying delight, mixing coming of age adventures with some truly dark horror. Set in Lovecraft, Massachusetts, the books follow the titular Locke family as they encounter magic beyond belief and evils beyond redemption. The property has been so universally successful that it has seen several attempts at television adaptation; perhaps letting the comic's creator lead the show in its third TV attempt will be the trick to finally get Locke & Key on the air.
"I love this story," said Hill in a press release. "The seven years I spent working on Locke & Key was the happiest creative experience of my life, and there still isn't a day when I don't think about those characters and miss visiting with them. The six books of the series are very like six seasons of a cable TV series, and so it feels only natural to bring that world to the little screen and to see if we can't scare the pants off viewers everywhere."
Of the two previous Locke & Key pilot adaptations, the latter was made by DreamWorks and made it into the pilot stage before Fox passed on it. Since then, Universal Pictures optioned the property as a three-part film trilogy, but those rights lapsed. For fans, this has been a long series of false hope, which hopefully ends with the new Hill-led iteration.
For a look at what Fox passed on in 2011, take a look at the trailer here: