Bitcoin Price Has Dropped Since Craig Wright's Claim to Be Currency Founder
The market resents instability.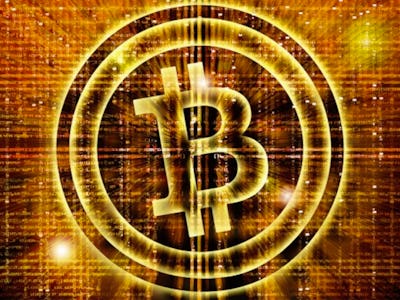 Coindesk
Bitcoin prices have been remarkably stable in recent months, hovering around USD $450, but Monday's surprise announcement that Australian academic Craig Wright is claiming that he is, in fact, Satoshi Nakamoto, the pseudonymous founder and creator of Bitcoin, threatened to create a substantial disturbance in the markets. Whether the news boosts or undermines Bitcoin will likely depend on how ongoing confusion over the announcement eventually plays out.
"Some people will believe. Some people won't. And to tell you the truth, I don't really care," Wright told the BBC.
Several prominent Bitcoin leaders have backed Wright's claim, but those claims are in jeopardy, as Gavin Andresen, the chief scientist of Bitcoin Foundation and Wright's most prominent supporter, saw his administrative privileges pulled out of fear he had been hacked.
With little confirming information forthcoming from Wright or the media outlets he spoke with, the instability would appear to bode poorly for Bitcoin prices. If the Bitcoin Foundation has been hacked and its information compromised, prices could fall, as even the famously decentralized currency requires some amount of organization. Even if Andresen was not hacked, a lack of confidence in his judgment or integrity also suggests danger for prices. He may not have the same sway as a CEO would over the price of a company's stock, but a real popular challenge to his credibility could certainly dent Bitcoin's overall value.
In the hours after Wright's public announcement, the price of Bitcoin dipped as low $13 dollars from where it was before.
On the other hand, if Wright is confirmed as the founder of Bitcoin, which he may yet be, Bitcoin will probably rally. Satoshi Nakamoto has long been recognized as a genius, one of the few who have pushed digital technologies to their logical extensions and posed a real challenge to traditional ways of thinking about money and financial systems.
Wright revealed to BBC, GQ and The Economist that, back in 2009, he and his friend Dave Kleiman assumed the name Satoshi Nakamoto and created the framework for Bitcoin. Those media outlets claim Wright provided substantial cryptographic proof of his claim to have founded Bitcoin, but the only public information he revealed proved unconvincing to members of the Bitcoin community.
Wright may have botched his public announcement, but if he did in fact create Bitcoin, the market will undoubtedly appreciate knowing definitively that the genius who developed Bitcoin is still around looking after it.
The obvious analogy is that Wright would be like Bitcoin's Steve Jobs, except he obviously doesn't really have comparable marketing chops.