Prince's "I am #Transformed" Tweet Gathers Retweets After Artist's Death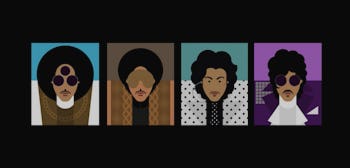 Prince / Twitter
Singer, guitar wizard, and overall sensual-sound genius Prince Rogers Nelson – know to you as "Prince" – died in his Minnesota home at the age of 57 today, the artist's publicist has announced.
There is no information on the cause of the artist's death available at the time of writing.
Known almost as well for his mystique as his music, the artist formerly known as The Artist Formerly Known As Prince was a good Twitter follow ever since joining the microblogging service under the username @prince in March, 2015. Prior to that, Prince was tweeting from an account (@3rdeyegirl) established for his band 3rd Eye Girl.
Now, just hours after it was reported that the pop star is no longer with us, his most recent, most Prince-like tweet has, perhaps, taken on a new meaning, and it's been collecting thousands of retweets on the network at a scorchingly fast clip as a result. The post, from April 15, reads "I am #transformed," and it was sent out hours after his concert in Atlanta – what would turn out to be Prince's final performance.
The tweet sits at over 23,000 RTs at press time.
It is, and probably will remain, unknown what Prince was trying to communicate in the tweet. But, considering both the rumors of his declining health at the time and now his recent passing, you can take the spiritual implications for a spin, for sure.
Rest in peace, sweet Prince.