New 'Mafia III' Story Trailer Reveals October 7 Release Date
The newest trailer from 2K Games' hotly anticipated 'Mafia III' has revealed an October 7 release date for the open world actioner.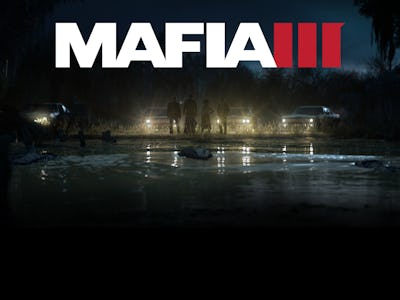 mafiagame.com
Lincoln Clay is a man out for blood, and gamers couldn't be more giddy about it. On Tuesday morning, the latest trailer for 2K Games was released, giving gamers a release date for Mafia III, the latest installment in the critically acclaimed Mafia series. This isn't the same-old-same-old for Mafia fans, though, as the newest entry is mixing things up in a big way.
While the "One Way Road" trailer doesn't feature any new gameplay, it does offer some keen insight into the motivation of Mafia III's mixed-race protagonist, Lincoln Clay, a man who's out to hurt the mob after they brutally executed the only group he was ever able to truly call a family. Lincoln doesn't care about money or power; he cares about breaking the men responsible for his heartbreak.
Set in a New Orleans in approximately the late '60's, Mafia III marks a huge departure for a series take has focused on New York's 1940s-era gangsters. In Mafia III these men are the establishment, the bad guys who need to be taught a lesson in humility. Along the way, Lincoln will round up an unconventional team of allies who each have a bone to pick with the Italian mob (one of whom is Vito Scaletta, the protagonist of Mafia II).
Though the game's announcement has created some dumb controversy, the negative feedback supposedly associated with playing as a black guy has been so subdued as to not even be worth mentioning (beyond a few sentences, that is).
With each new installment of the Mafia franchise, gamers have been treated to inspired takes on the classic mob formula. Powerful narratives and tight gunplay have propelled the series into video game's unofficial Hall of Fame. Mafia III seems to be holding true to that tradition while offering some unique twists on both the gameplay and the storyline. As it stands, Mafia III may just be the title to beat when it hits store this fall.