Who Is J.A. Bayona, the New 'Jurassic World' Sequel Director?
Meet the man behind your new dino nightmares.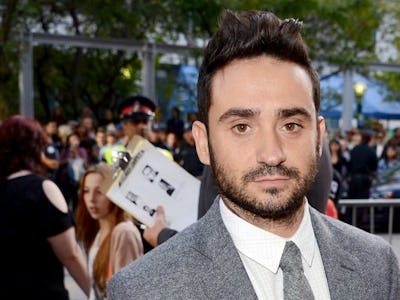 Jurassic World brought us back to islands packed with gigantic human-chasing lizard monsters, and Jurassic World 2 hopes to build on its $1.6 billion-grossing success. J.A. Bayona, the Spanish filmmaker who broke out with his surprisingly excellent tsunami drama The Impossible, has signed on to direct the sequel, taking on a coveted position that was left open after Colin Trevorrow, the Jurassic World director, left to make a Star Wars movie.
So who is Bayona, and what does this mean for the franchise?
Bayona has a background in music videos and commercials, and made his first big film with 2007's The Orphanage. The Impossible, released in 2012, featured Ewan McGregor and Naomi Watts as a married couple caught with their children in the 2004 Indian Ocean tsunami. Bayona also directed two episodes of the horror series Penny Dreadful and is currently in post on a film called A Monster Calls.
Apparently, Bayona had been eyed for this job since last year, but had a conflict in his work directing for World War Z 2, which he has since bailed on, for this much more promising sequel.
While Trevorrow won't be in the director's chair, his influence will still be felt, as he will act as a producer and is writing the script for Jurassic 2 with his frequent collaborator, Derek Connolly.