Rihanna and Peter Berg Are Remaking 'Don't Look Back', Cuz Why Not
Berg promises an "unfiltered look" into Rihanna's life.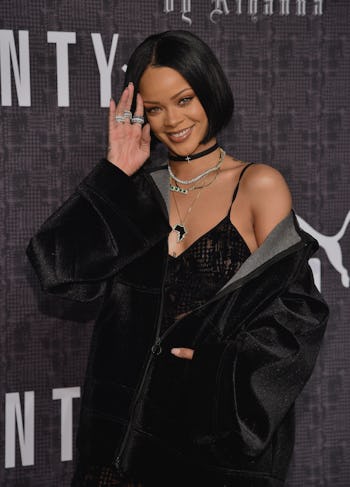 Dimitrios Kambouris / Getty Images for FENTY PUMA
Whether you liked Peter Berg's Battleship or not, Rihanna (who starred in it) did — So much that she's recruited the director to helm of her upcoming documentary.
Berg promises the untitled movie to offer an "unfiltered look into Rihanna's life and how she's ascended to become a global icon." It will be crafted after D.A. Pennebaker's-directed 1967 Bob Dylan documentary, Don't Look Back, according to Deadline.
The documentary will be the first film from Berg's new non-scripted production company, Film 45, a branch from his film/TV production company Film 44. Film 45 is currently in production for an 8-episode second season of State Of Play for HBO.
Berg, according to Film 45, promises more Rihanna, less music. Berg is interested in capturing "a young artist at the top of her professional field" and it'll be "much more a character study than a music film."
"Follow this true international superstar as she navigates life as an artist, businesswoman, and humanitarian, while contending with the inherent pressure of artistic freedom," the Film 45 statement reads, according to Pitchfork.
Now's the time to start envisioning what the soundtrack will feature: Travis Scott, Tame Impala or Steve Jablonsky.