Charlize Theron Signs For 'Fast & Furious 8'
Charlize Theron was officially announced as the villain for next April's 'Fast and Furious 8'.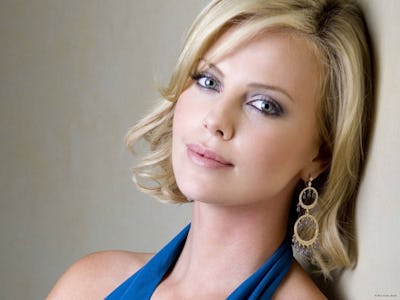 artcreationforever.com
A big Hollywood franchise just snagged another Oscar winner. Coming off the success of last year's Mad Max: Fury Road, Charlize Theron will add another credit on her action star resume by signing on as the villain for next year's Fast and Furious 8. The casting announcement has been rumored for several months, so it comes as little surprise to the series' legions of fans.
While Theron was most recently seen kicking ass as Furiosa in Fury Road, the actress has a long history of action films on her resume, including hits like The Italian Job and cult classics like Aeon Flux. That said, Theron's presence in the testosterone dominated franchise will lend a little bit of artistic credibility the eighth installment. Not that the Fast series was looking for — or needed — artistic credibility. In truth, Charlize Theron's presence is essentially proof that the newest villain in the series will be kick ass regardless of the script's quality.
Furiosa isn't the only credible talent on the crew. She'll be teaming with director F. Gary Gray, who helmed last year's Oscar-nominated (and pretty damn awesome) Straight Outta Compton. Backed by series newcomer Kristofer Hivju, Theron is set to go head-to-head to with veteran stars Vin Diesel, Dwayne Johnson, Tyrese Gibson, and Ludacris. Complicating matters somewhat will be Jason Statham — the villain from Furious 7 — who will be returning in some unnamed capacity.
Theron and the entire Fast crew are set to hit the road on April 14, 2017.