'Game of Thrones' Star Kristofer Hivju Joins 'Fast 8' As 'Tough Henchman'
As 'Fast 8' nears the start of filming, the adrenaline-fueled action film has added Wildling Kristofer Hivju to the cast.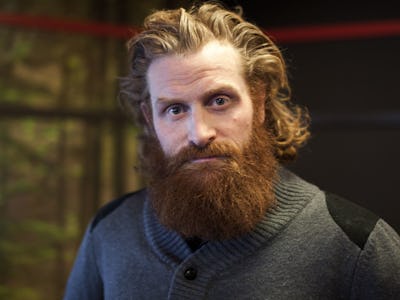 smartladieslovestuff.com
Vin Diesel's upcoming explosion-fest Fast 8 has just announced the film's first new cast member. Game of Thrones regular Kristofer Hivju has signed on with the bad guys to play a, "tough henchman."
Though he won't be at the top of the villain pecking order — rumor has it the producers want Charlize Theron for that spot — Hivju is certainly a welcome addition to the high octane proceedings. Hivju is most popular, of course, for his role in Game of Thrones as the reluctant leader of the Wildlings, Tormund Giantsbane.
Hivju will join the entire Fast ensemble, including Vin Diesel, Dwayne Johnson, Tyrese Gibson, Ludacris, and returning baddie Jason Statham. Add to that the rumors that Eva Mendes and Tokyo Drift star Lucas Black will be getting in on the fun and you've got, well, the Expendables film that Stallone wished he could star in.
There's a lot of pressure on Fast 8's shoulders. It'll be the first high profile film in the series — since, we don't count Fast and Furious: Tokyo Drift as high profile, regardless of how sweet it is — to be released without co-star Paul Walker. In addition, there's a high bar for the film as the previous entry Furious 7 not only made mega bucks in the states, it also shattered Chinese box office records, snagging the awards for both highest grossing foreign film and biggest opening weekend in Chinese box office history.
Fast & Furious 8 is set to be released on April 14, 2017.