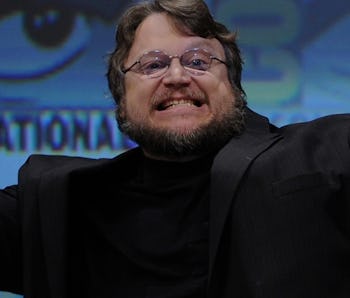 Entertainment
First Look At 'Trollhunters' Guillermo del Toro's New Netflix Series
Dreamworks and horror icon Guillermo del Toro are teaming up for a Netflix animated series called 'Trollhunters.'
shacknews.com
Horror master Guillermo del Toro is shifting from live-action haunts to more friendly animated fare. His new show Trollhunters, an animated series produced by Dreamworks, hits Netflix later this year, and the network released a first look on Wednesday.
According to a press release from the streaming service, Trollhunters will, "unleash a new, fantastical world wrapped around the residents of the fictional suburb of Arcadia who make a startling discovery that the world beneath their hometown is as vast and mind-blowing as anything on the surface." The ambitious project unveiled its first shot today:
Netflix has assured audiences that del Toro's new show will appeal to "viewers of all ages," and promises a less-scary monster, as seen above. That's absolutely on par with del Toro's storytelling philosophy. Throughout his career, the filmmaker has never pulled his punches when it came to story-crafting. He doesn't write for a specific audience; he writes for himself.
As he once told Buzzfeed, "I think the main sign of a good story for you is that it has to hurt. It has to dig deep into who you are … I jokingly say that Hellboy is autobiographical, but it is. The way I think about myself, and the way I think about my story with my wife, everything is in there, and Pan's Labyrinth was incredibly personal, to the point where I showed it to my wife and she turned to me after seeing the movie complete and she said, 'You felt that bad?' And I said, 'Yeah, I felt that bad.' Devil's Backbone, the same thing. If you think about movies in terms of career or money or what is selling or what do they want, you're making a huge mistake."
While there are still several big questions surrounding del Toro's animated series, his fans have little doubt that he'll deliver something truly special by the end of 2016.