Should ISP's Be Able to Sell Your Browsing Data to Marketers and Realtors?
The FCC's backing of Net Neutrality left a privacy hole that now needs to be filled.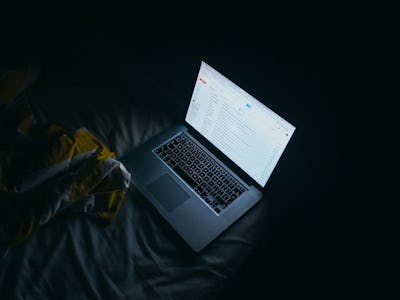 Internet service providers can sell the web-browsing histories of their customers to advertisers, but that practice may not last, as federal regulators examined the controversial measure today in Washington.
During the March Federal Communications Commission meeting, board members voted to open a public comment period over a new proposal that breaks up the customer-ISP data relationship into three main chunks:
Consent Inherent in Customer Decision to Purchase ISP's Services: Customer data necessary to provide broadband services and for marketing the type of broadband service purchased by a customer – and for certain other purposes consistent with customer expectations, such as contacting public safety – would require no additional customer consent beyond the creation of the customer-ISP relationship.
Opt-out: Broadband providers would be allowed to use customer data for the purposes of marketing other communications-related services and to share customer data with their affiliates that provide communications-related services for the purposes of marketing such services unless the customer affirmatively opts out.
Opt-in: All other uses and sharing of consumer data would require express, affirmative "opt-in" consent from customers.
Democratic Commissioner Mignon Clyburn summed the issue up best during her opening statements:
"My ISP knows which website I visited when they have not encrypted the content I visited on each website, how long I was on each website, and when I was in my house veesus my car versus this office," Clyburn said. "This is a treasure trove of information that is not only very personal to me, but is also very valuable to marketers and realtors."
Clyburn's reasoning is precisely why all the commissioners are concerned about this issue, but they have different ways of going about it.
Ajit Pai, a Republican commissioner, is quick to point out the reason these proposed rules are being discussed at all has to do with the FCC reclassifying internet as a public utility under the Communications Act, and how section 222 of that act is really more suited for regulating telephone service, not internet.
Pai says he would like to see regulation that is more of a catch-all for companies, like it was when ISPs were regulated under the FTC, not a regulatory scheme that singles out these internet providers.
"(ISPs) have neither comprehensive nor unique access to information about users' online activity," Pai said. "Rather, the most commercially valuable information about online users is coming from other contexts."
But Wheeler is more concerned about the choice in the matter, noting that consumers can choose to use a company's service or not, but they often can't choose their ISP.
According to data from the National Telecommunications and Information Administration State Broadband Initiative, 37 percent of Americans have only two wired broadband providers and 28 percent have just one.
"A consumer's relationship with her ISP is very different than the one she has with a website or app," Wheeler wrote in his proposal before the meeting. "Consumers can move instantaneously to a different website, search engine or application. But once they sign up for broadband service, consumers can scarcely avoid the network for which they are paying a monthly fee."
But the Commission made no vote today and are preparing and researching for a future vote, which will have a lot of factors to weigh, such as "opt in" or "opt out."
"To be clear, together these forces can do a whole lot of good. They can make us more effective. They can make our cities smarter, and our communities more connected," says Jessica Rosenworcel, democratic commissioner on the FTC. "But as consumers navigate this new digital landscape, they are anxious."