Why 'Batman v. Superman: Dawn of Justice' Bombed in China
Warner Bros.' 'Batman v. Superman' opens to just $57 million in China, falling $20 million short of analyst predictions.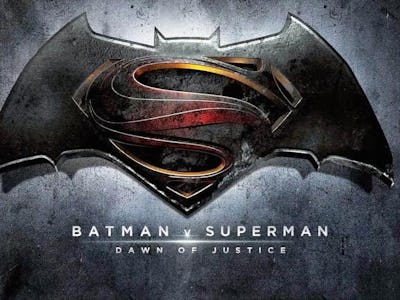 cnbc.com
Despite a prime release date and a huge marketing campaign (complete with their own Chinese pop star pitchman), Warner Bros. superhero flick Batman v. Superman: Dawn of Justice fell well short of expectations at the Chinese box office during its opening weekend. The DC spectacle netted a mere $57.1 million, falling well short of analysts' predictions of a $70 million minimum opener. And unfortunately for WB, things are expected to get worse from there.
The lukewarm opening puts Batman v Superman on a track more similar to last year's Terminator Genisys, which opened to to $58.1 million and went on to top out at a little over $100 million.
Though the Caped Crusader commands attention at home, his place in the Chinese movie market has never been assured. In its first three weeks in the Chinese box office The Dark Knight only grabbed $8.7 million, with critics complaining about the film's, "dark and gloomy texture." Meanwhile, The Dark Knight Rises managed to rake in about $30 million in one week. That number actually topped The Avengers.
The DC Extended Universe still has a lot of ground to make up in its bid for superhero supremacy. Just last year, Marvel surprised everyone with it's impressive performance. After all, Avengers: Age of Ultron scored a $155 million opener last summer and then Ant-Man ruled the Chinese box office for two weeks, beating out even local fare. But Star Wars: The Force Awakens made just $125 million in China, far below Disney's expectations.
What may play an even bigger factor in Batman vs. Superman's success is China's clear preference for homemade films. As the Chinese box office has continued its steady growth over the past few years, the country has shined more and more of a spotlight on its own films, choosing to enact a strict quota on imported films and — as of yesterday morning — offer generous tax incentives to cinemas that "achieve two thirds of their revenues from Chinese films."
Chinese-language films released in their home country grabbed more than 60 percent of the box office totals last year, thanks to both the increasing strength of films coming out of Chinese studios and the "blackout" period that blocks out American films that are approved for release from theaters during prime weekends. In the previous months, incredible earnings from titles like Monster Hunt and The Mermaid have redefined expectations for what a Chinese-language film is capable of.
While it seems clear that Chinese audiences are understandably drawn to more familiar faces and more familiar fare, Hollywood is still managing to make a mark on Chinese theaters. Before you give Dawn of Justice slack for being a failure, just consider that this weekend's opening is twice as powerful as Man of Steel's $25.8 million opening in 2013. That shows remarkable growth in a market that seems increasingly inclined towards homegrown films.