Why Netflix's US Catalogue Keeps Getting Smaller
New reports indicate that Netflix's US catalogue is getting smaller, though the streaming company maintains its place at the front of the field.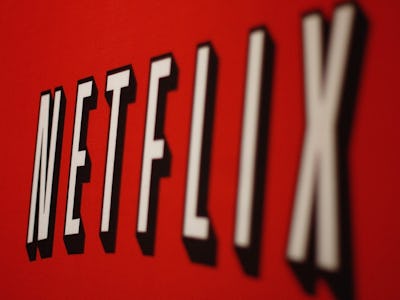 tumblr.com
According to stats released last Wednesday, Netflix's catalogue of ready-to-stream movies and TV shows shrunk significantly over the last two years. Between January of 2014 and this March, the streaming service's available titles went from 8,103 on offer to 5,532, a reduction of almost 32 percent.
The streaming market is more competitive than ever before, as outlets and content producers are learning the value of their work. In the last several years, Netflix has spent more and more to maintain their grip on the market. In recent years, competitors like Amazon Instant Video and Hulu have upped their spending drastically in order to compete with Netflix. New niche services, like the comedy channel See-So, have also tried to take a piece of the streaming business.
Armed with that information, the first question on the mind of any TV addict is: how does that decreasing quantity translate to your viewing experience? That depends on your timeline. Earlier this year, the numbers indicated that Netflix is still head and shoulders above the competition in terms of both hours watched and customer satisfaction. In the latter category, Netflix performed fully, "22% ahead of Amazon Prime Instant Video and HBO Go."
Hulu, however, is still not a threat, though it does have a library of shows owned by its shareholders, including Fox and ABC.
However, if you go back in time a little ways you'll find that Netflix's current customer rating is near its historical low point. What's more, that rating has been dropping since (surprise!) 2014.
Netflix is still firmly in control of the streaming arena. They're the most popular streaming service in the world with a worldwide user base of more than 75 million. Their original programming is the most successful, anecdotally (they don't release statistics) of all the streaming networks' shows.
However, with their competitors willing to spend more and more on both original programming and competing licensing bids, it would seem that Netflix's place at the top will be hard won moving forward.