Avicii Retires from Making Money
The Swedish EDM star says 2016 will be his last year of touring.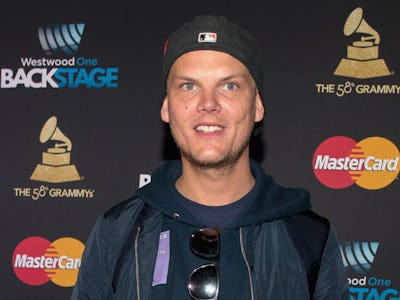 Early this morning, the Swedish DJ and electronic music star Avicii wrote a Facebook note outlining his decision to retire from performing. While there's a number of interesting elements to the post — he gives out his phone number!!! — one portion stands out:
Two weeks ago, I took the time to drive across the U.S. with my friends and team, to just look and see and think about things in a new way. It really helped me realize that I needed to make the change that I'd been struggling with for a while.
My choices and career have never been driven by material things, although I'm grateful for all the opportunities and comforts my success has availed me. I know I am blessed to be able to travel all around the world and perform, but I have too little left for the life of a real person behind the artist.
Now, a few things to note about Avicii. The foremost being, he's one of the most successful touring artists going. According to Forbes, which does an annual ranking of revenue earned by EDM DJs, the 26-year-old hauled in $19 million in 2015, the sixth-best total in the most lucrative performance field. Though his single "Wake Me Up" was the first EDM song to sell 4 million copies in the U.S., the earnings from something like that would pale in comparison to a year's touring revenue. So, what he's leaving behind is substantial — there's not much question of that.
But if you're an EDM DJ, giving up touring is equivalent to giving up the lion's share of your income. Single-set fees have gotten enormous; while EDM performances have grown in size and shape over the years, the DJs typically fly from festival to festival, eschewing the cost of hauling several trucks-worth of equipment like a rock group might have to do. Per-show net revenues, therefore, are higher. Though it doesn't look like EDM is going away anytime soon, it's not as hot as it was 2-3 years ago. What Avicii is doing is either forward thinking, or forsaking his massive earning potential.
Maybe it doesn't matter at all. Avicii is far from the last 26-year-old to have an existential crisis. Look out for that Avicii roots album, coming soon.