Notorious Troll Weev Hacks Public Printers for Racist Messages
He wanted to take over all the public printers on the open internet, but only got to a few dozen college campuses.
by Kastalia Medrano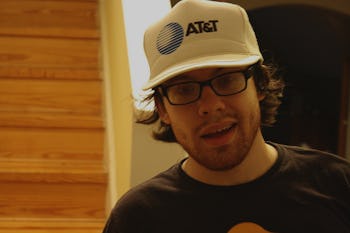 By Weev [CC BY-SA 3.0 (http://creativecommons.org/licenses/by-sa/3.0)], via Wikimedia Commons
Apparently, it is no longer sufficient to just spread racist hate-speech via spam or Twitter; bigots have now gone retro. Infamous hacker Andrew Auernheimer, a white supremacist who hacks under the name "Weev," remotely accessed as many as 20,000 publicly available printers and fax machines on college campuses across the country Thursday and commandeered them to print neo-nazi propaganda.
The campuses targeted include Princeton University, Brown University, and the University of Southern California, among numerous others. Local authorities are investigating the incident, as are the FBI. Auernheimer called the attack "a most glorious contribution to comedy" pertaining to the Internet of Things.
You can check out his website if you really want, or you can not give him the traffic and trust that it is bonkers. (Sample text: "Brah, I came out of the fucking womb emboldened. I have a red beard and I fight giants.")
I am not kidding:
Auernheimer goes into greater detail about the hacking process (also, racism) on his site. But essentially, it was a matter of two simple lines of code:
"The hacker explained that all he did was create a script that would scan the whole internet to find printers that had port 9100, a common port used by network printers, open," he told Motherboard. "Then, the script made them print the flyer.
"It's a big internet, I didn't have to 'discover' the printers were vulnerable, I knew there were going to be a whole lot of them on the internet," he added. "That's like an obvious fact, of any device, if you search for it somewhere on the internet you're going to find it. There were less than I expected there to be really. Still a lot though!"
According to GFI Software, the large number of printers using port 9100 software don't require authentication and can pretty much be hijacked by anyone as long as the printers remain accessible to the Internet. They also note that making your printer password-protected isn't necessarily a guarantee of its security. So, if you have a port 9100 printer you may want to set up a firewall and/or make sure the printer is taken offline when you're not using it.
Auernheimer's history of racist and homophobic trolling includes attacks on AT&T and Planned Parenthood.