'Game of Thrones' Season 6 Will Have A Bigger Battle Than 'Blackwater' and 'Hardhome' Combined 
The hype for 'Game of Thrones' Season 6 just got even more out of hand.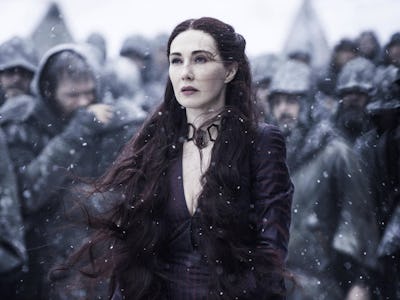 If Game of Thrones Season 6 wasn't at maximum hype with the Jon Snow question, apparently it will also have a battle that's bigger than "Blackwater," "Watchers on the Wall," and "Hardhome" combined.
It will be directed by Miguel Sapochnik, who helmed Season 5's epic "Hardhome," which saw Jon Snow and The Wildings facing off against an army of White Walkers.
"Miguel did such a fantastic job with 'Hardhome' we thought we should bring him back – this time with horses," showrunner David Benioff told Entertainment Weekly. "Horses are not easy, at all. And certainly in terms of numbers – number of extras, number of stuntmen, number of shooting days – it's the biggest we've done."
There's no official word on who is involved, so naturally, we've concluded it's Jon Snow. There is indeed merit to this speculation, as many believe he will be facing off against Ramsey's army to fight for the North. Though it hasn't aired yet, it's already being coined The battle of the Bastards. The North Remembers.
Bring it. Winter comes on April 24th.