Emily Browning Joins Neil Gaiman's 'American Gods,' Is in Awesome Things Again
Emily Browning will be Laura Moon in Neil Gaiman and Bryan Fulller's Starz show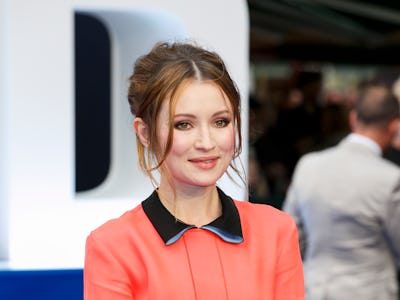 Emily Browning is a good actress stuck in a rut: After she broke out in A Series of Unfortunate Events, you could apply the same phrase to her career. She was in the unfortunate Zach Snyder debacle Sucker Punch, the unfortunate Kit Harington-abs vehicle Pompeii, and forgettable horror movie The Uninvited. It's hard to secure good roles in Hollywood, especially when you're on a losing streak, which is why it's such a relief that she's finally found a worthy project: Bryan Fuller's adaptation of Neil Gaiman's book American Gods.
Browning will play Laura, the un-dead (or perhaps just dead) wife of Shadow, the series' lead (to be played by Ricky Whittle). With any luck, it's going to be rad and maybe even blow Marvel out of the water.
She really just has the perfect face to play a character who is both pretty and charming — but also quite unnerving as she tracks grave dirt all over the carpet. And we mean that in the best possible way.
She'll join what's shaping up to be an all-star cast of Whittle and Ian McShane. Every new piece of information about American Gods makes it increasingly clear — it's going to blow up the rest of TV when it comes out.