International Women's Day Is Also a Day to Celebrate Science
Today is International Women's Day, so let's appreciate the women who have advanced science.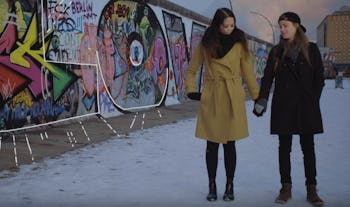 Google
Women have achieved a lot throughout history. That's why today, on March 8, thousands of events are taking place in more than 40 countries across the world to celebrate International Women's Day. This year's theme is Planet 50-50 by 2030: Step it up for Gender Equality, alluding to the United Nations' Sustainable Development Goals — a 15-year plan for growth and development in all countries including gender equality and education for all.
International Women's Day dates back to February 28, 1909, when the Socialist Party of America observed it for the first time in the United States, and two years later, the leader of the Women's Office for Germany's Social Democratic Party, Clara Zetkin, expanded the idea internationally. It gained support by the United Nations in 1975, which strengthened the movement. The United Nations states that:
"International Women's Day is a time to reflect on progress made, to call for change and to celebrate acts of courage and determination by ordinary women who have played an extraordinary role in the history of their countries and communities."
International Women's Day is also a day to celebrate science: The United Nations created an interactive timeline documenting some of the most significant contributions made by women. Here are the three:
In Ancient Greece, Agnodice was one of the first female gynecologists. She risked her life to practice medicine even though women who were caught were sentenced to death.
Often overshadowed by Watson and Crick, British chemist Rosalind Franklin used X-ray diffraction to discover that DNA has a double-helix structure in 1951.
In the 1990s, environmentalist Vandana Shiva created Navdanya, an organization in India that educates on biodiversity, conservation, and farming in addition to empowering women to protect the livelihoods of their communities.
Google also released a special Doodle showcasing women from all over the world finishing the statement, "One day I will…". The video is filled with both aspiring and accomplished scientists. There are declarations of opening labs and traveling to space. Even primatologist Jane Goodall makes an appearance stating, "One day I will discuss the environment with Pope Francis."
While women have made huge strides in science and technology, only 30 percent of working women (who make up approximately half of the workforce) are employed in STEM fields in the United States, according to the National Science Foundation's 2015 report. There are still many improvements that can be made, but it's reassuring to know that the next generation of female scientists are eager and ready to make a difference.