'Fable' Developer Lionhead Studios Gets Shut Down
A surprise twist for a game studio currently in public beta on 'Fable Legends'.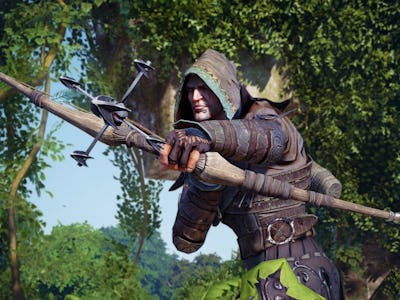 This one may come as a huge Monday morning shock to the video game world, but Lionhead Studios is shutting down immediately. This is a huge loss to the gaming world as a whole, and starting this afternoon, a bunch of very talented people are out of the job. Worst of all, The European side of the buiness announced in a blog post,"Changes at Microsoft Studios", that cuts extend far beyond Lionhead.
The press release from Hanno Lemke (the GM of Microsoft Europe) reported that discussions have begun to shutter Lionhead Studios and halt Project Knoxville at Press Play Studios in Denmark. That team was responsible for fantastical adventures like Max: The Curse of Brotherhood and Kalimba — neither were blockbusters, but fun, visually distinctive games nonetheless.
From the press release:
"These have been tough decisions and we have not made them lightly, nor are they a reflection on these development teams — we are incredibly fortunate to have the talent, creativity and commitment of the people at these studios."
"We have nothing but heartfelt thanks for the members of Lionhead and Press Play for their contributions to Xbox and gaming. We are committed to working closely with those affected by today's news to find them new opportunities at Xbox, or partnering with the broader development community to help place them in jobs elsewhere in the games industry should they desire."
[Eurogamer reports[(http://www.eurogamer.net/articles/2016-03-07-fable-developer-lionhead-studios-to-shut-down) that in the UK, a consultation process is required when so many redundancies are announced — how long depends on the number of employees affected. So Lionhead isn't locked up and shuttered right now, but probably by week's end everyone will be let go.
This is a big loss for Microsoft, since the upcoming Fables Legends looked like the most innovative and welcoming entry in the series since Fable II. The studio, which broke away from developer Bullfrog in the 90s, played host to many years of brilliant gaming lunatic Peter Molyneux, whose own retirement from gaming was falsely predicted via a hacked Twitter account last month.
If you happened to be in the public beta for the new Fable game, it's already pulled at press time. If you had any impressions or game experiences you'd like to share with us, please hit up brock.wilbur@inverse.com because that NDA probably doesn't mean anything now.