J.J. Abrams' 'Moon Shot' Google Documentary Depicts a Modern Day Space Race
Get ready for some artfully shot engineering drama.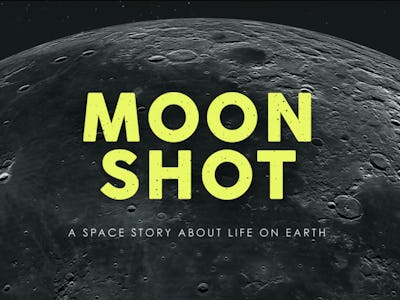 Google Lunar XPRIZE
It seems like everything from A.I. research to a cure for cancer is being called a "moonshot" these days. But in case you've missed it (or have just forgotten by now), there's been an actual moonshot space race going on since 2007 — and it's getting the full J.J. Abrams documentary treatment.
Aptly titled Moon Shot, an upcoming nine-part series follows 16 private teams competing in the Google Lunar XPRIZE for a $30 million award. The competition is a race to construct a rover, land it on the moon, drive it 500 meters, and then beam back HD video of the whole thing — all by December 2017. And if the recently released documentary trailer is any indication, there will definitely be some artfully shot drama.
Bad robot, Abrams' production company, is working alongside Academy Award-nominated director Orlando von Einsiedel to show the world what it takes to make it to the moon. So why should anyone care?
"It's not really just going to the moon," says one of the team members in the trailer. "Going to the moon is symbolic. It's about showing what is possible."
Two of the teams have already landed moon-launch contracts for 2017, giving at least some guarantee of an actual race for Moon Shot. If this — not to mention the natural human interest in going to the moon — is any indicator, Moon Shot has the potential for a hit.
The series will debut for free on March 15 on Google Play and on YouTube on March 17. Catch a glimpse of what can be expected in the trailer below.