The First Official 'Ghostbusters' Trailer Is an Apparition of Awesome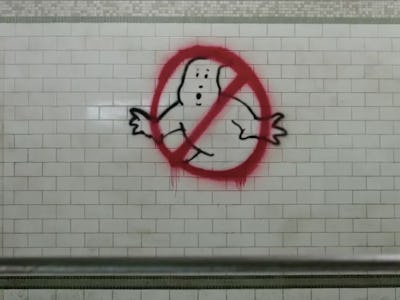 Sony Pictures Entertainmentt/YouTube
We're only four months away from director Paul Feig's brand spanking new Ghostbusters reboot and there has been a notable dearth of footage showing how the reimagined franchise will differ from the 1984 original. It's tough to get out of the shadow of such a stone cold classic. Today, the sequel/reboot took the first step in that direction. The trailer dropped.
In many ways, the trailer is an exercise in giving the people what they want. There is goop and ghosts and a lot of physical humor. It's clear that Wiig and McCarthy will be the emotional core of this thing while McKinnon and Jones go a bit broader with it. It is also clear that, like the movies that inspired it, this is going to be a film about New York City. Times Square and the old firehouse from the original are featured. One gets the sense that more landmarks will be in play before the world gets saved.
It's not the same old thing, but it's something damn similar. And that's not necessarily bad.
Now we know who we're gonna call. Ghostbusters hits theaters on July 15, 2016.