'Big Hero 6' to Become a TV Series From 'Kim Possible' Creators in 2017
On a scale of one to 10, how satisfied are you with 'Big Hero 6' coming back?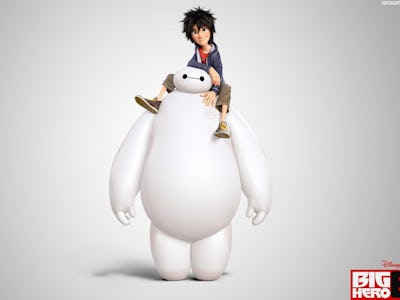 Walt Disney
In what sounds like a win for modern Disney animation fans, Disney's 2014 superhero movie based on the Marvel comic Big Hero 6 is being adapted into a TV series for the boys-centric cable channel Disney XD. The show, slated for a 2017 premiere, is being shepherded by Kim Possible creators Mark McCorkle and Bob Schooley. According to The Hollywood Reporter, the show will pick up from where the original movie left off.
"Our colleagues at Walt Disney Animation Studios have created a brilliant new world, inspired by Marvel, with vivid, unique characters," said president and chief creative officer of Disney Channels Worldwide, Gary Marsh. "We are thrilled to have the opportunity to further develop these characters into a world class animated series."
There's a particular kind of nerd that enjoyed early 2000s Disney TV like Kim Possible, which was funny and highly aware of classic spy movie tropes its target audience may not have been privy to. Because of that, Kim Possible is considered a cult classic today, so for its creators to take on the Oscar-winning Big Hero 6 sounds very promising.
With its heavy inspirations from Japanese superhero shows like Super Sentai and Gatchaman — which have their own quirks and tropes ripe for spoofing — then perhaps Big Hero 6 can avoid the after-school stink usually given to TV adaptations of highly acclaimed Disney movies.
It is currently unknown if any of the film's cast will reprise their roles for the show.