Robert Eggers' 'The Witch' Won't Have a Sequel, Thank God
"If I wanted to know what happens after the last shot of the film, I would have made a longer movie," Eggers said.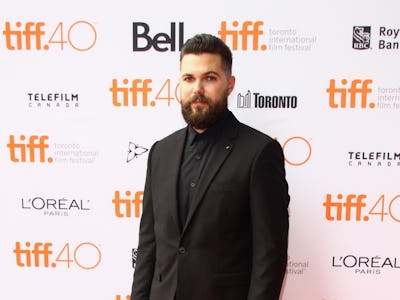 Getty Images
It seems the strains of Hollywood sequel-itis are everywhere, from the biggest blockbusters attempting to make another billion dollars at the worldwide box office to the small horror movies making a splash in the indie industry. Something like director Robert Eggers' cerebral Puritan freakout The Witch had enough deep-seated mythology to fill a few movies, but Eggers recently called into Entertainment Weirdly on Entertainment Weekly Radio to shoot down any possibility that we'd revisit the world he created for a second movie.
"I think I'm stealing the words from another director I cannot place, but if I wanted to know what happens after the last shot of the film, I would have made a longer movie," the filmmaker told the show's hosts, dashing anybody's hopes of finding out what happens to actress Anya Taylor-Joy's beleaguered character Thomasin.
The question of a sequel isn't all that out of the blue. The Witch has currently made $17 million at the domestic box office, which is a small miracle considering it's a low-budget movie with a limited cast speaking in Old English dialect about a witch that terrorizes a family of religious fanatics in the 1630s. It's currently inching up the charts as medium-sized but still crazily influential production company A24's second highest grossing movie after last year's sci-fi thriller Ex Machina.
It highlights the mindset of the franchise mentality, which still isn't anything new with small scale horror movies. Horror master John Carpenter broke out on the scene and re-defined the genre with 1978's Halloween, and was pressured to make a sequel almost immediately (Carpenter cowrote and produced Halloween II, released three years later). Fans have even been keen on sequels to recent horror hits like It Follows and The Babadook, but none have materialized.
As for Eggers, he's far too busy with other projects at the moment besides having no time to revisit The Witch. He recently signed on to write and direct a miniseries about the influential and controversial Russian figure, Rasputin. In keeping with the creepy mythological figure mode, Eggers has also been working on a remake of filmmaker F.W. Murnau's 1922 silent vampire film Nosferatu. But Eggers also seems to be focusing most of his time on a semi-mysterious medieval project called The Knight.
Listen to a clip of the interview here:
"I've been working on this medieval knight thing for over a year now," he said, joking that "it's one thing to know how to build a goat shed. Building a castle? There's a lot more parts for me to understand."
Here's to young creatives trying to do their own original projects instead of cashing in on their previous successes.