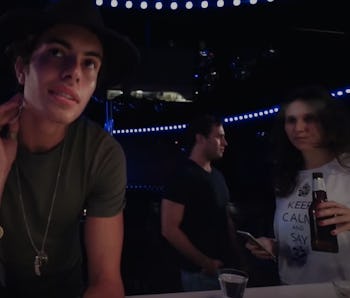 Innovation
There's Now a Website for Bros to Send Anonymous Cologne Wipes to Other Bros
The promise of the internet, fulfilled. 
My Friend Smells
Do you have a friend whose body odor is matched only by your capacity to be passive aggressive? Do we have the website for you.
For the low cost of $1.99 per cologne wipe ($4.99 for a pack of four, for the value conscious), the frat-tech hive-mind behind MyFriendSmells.com will anonymously inform someone you consider a friend that they smell and send along the tools to replace their natural musk with whatever parent company Swago considers more desirable.
If you somehow fail to occupy the sliver of the Venn diagram where the people who would order this product cross over with people who have genuine friends, the site says you can also send it to a "classmate, co-worker, boss, sibling or other stank suspect."
If you're not familiar with Swago, its cologne wipes look sort of like those wet naps you get with a 12-piece bucket at KFC.
The company told the New York Daily News 300 orders have already been placed.
But don't take the company's word for it. Here's a testimonial on the site from Zach Greenberg of Gainesville, Florida.
"I just sent 5 of these to my girlfriend's annoying sorority sisters! They were like 'OMG who sent this?!'"