'Popular Mechanics' Editor Ryan D'Agostino Goes to the Oscars | MEDIA DIET
Pro-tip: It's time we all follow Jerry Bruckheimer on Twitter.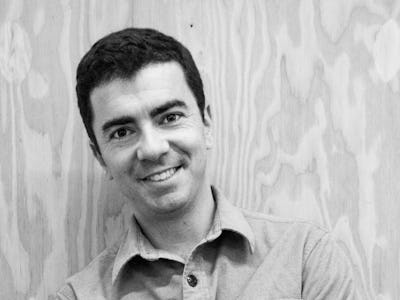 Since 2014, Ryan D'Agostino has been editor-in-chief of Popular Mechanics. It makes sense that he's also a bit of a handyman. "I'm trying to restore this old house that I bought a few years ago and there's this magazine, Fine Homebuilding, which is great," he explains. "There's also this awesome mag called Extreme How-To, which is exactly what it sounds like: It dares you to fix the stuff on this other level."
So, what else is D'Agostino into that might, you know, not lose him a thumb?
"I subscribe to a lot of magazines in print from The Hollywood Reporter to National Geographic," D'Agostino says. "I read The Economist in print each week. I find that pretty indispensable. And then there's just this never-ending stack of magazines on my desk that I work my way into." He's also got The New York Times — in print — both at home and work. Before praising the paper's foray into virtual reality, he says of the hard copy, "I find I read more of each story. I read more stories, you know?"
As for new media, D'Agostino is just getting his feet wet with Instagram. "I follow people like Jimmy Chin. He's a mountain climber and he directed that movie Meru, an amazing climbing movie." He goes on, "The U.S. Department of the Interior has the best Instagram feed ever. They just post amazing pictures of national parks. It makes you want to run outside and go to the parks." On Twitter, he's into Seth Wickersham and Casey Neistat. Oh, and one other guy. "I just discovered that Jerry Bruckheimer, the director, is actually a great Twitterer and Instagrammer. He posts like, 'Hey, here's me and Tom Cruise: Top Gun was so fun!' It's really hilarious."
So how does he keep himself occupied on his commute? "I actually live in Westchester, so I live an hour north of the city and I typically drive to work," he says. "I leave my house at about 6 in the morning. So it's a nice, quiet hour. I try to mix it up. On satellite radio I have different presets: sometimes it's Howard Stern. Baba Booey is actually our new technology columnist here at Popular Mechanics — he's a total gear and gadget head." D'Agostino is currently listening to Gary Sinise read Steinbeck's Travels With Charley.
On his drive, D'Agostino will also check out NPR or WFUV, which he calls "the greatest music station." He's a bit folky — into Josh Ritter, the Lone Bellow, Nathaniel Rateliff, and Alabama Shakes. "I've been also diving back into my Springsteen because he's on tour right now," he adds. "I took my kids and my dad to see him the other night and it was pretty great, pretty fun." When I ask D'Agostino about a particular media format, he says, "The problem with podcasts sometimes is people just talk. If it's five minutes into it and you're just doing your jokey intro still, I've lost interest. I'm still warming up to that medium, shall we say."
"I just finished — this is so embarrassing — I just finished Breaking Bad. I know the whole world finished it three years ago," he says when asked about television. I assure him it's cool; I just finished a couple of years ago, myself. He and his wife are now into Better Call Saul and are watching The People v. O.J. Simpson. "They're doing it in such a way that's campy but serious, funny, strangely enjoyable." D'Agostino also got a sneak peek at Ken Burns' upcoming Jackie Robinson documentary, which comes out in April. "It's the classic, great Ken Burns treatment," he says.
"There's this awesome show called How It's Made," he says. "I don't even think it's made specifically for kids; I could watch it four days in a row. It's half an hour, so it's three nine-minute segments, and they just show you how something is made. They go into the factory, it's all voiceover, and they just show you these shots and it's like, 'And then they take the plastic out of the mold and they inject it with wires! This week on How It's Made: air conditioners! Canned pineapple!' It's all over the map, it's fascinating."
When it comes to films, D'Agostino has to follow his children's lead, but, he did take the whole Popular Mechanics staff to see Spotlight then saw The Revenant a few hours later. ("Jesus! It's amazing but kind of heavy.")
Why so much Academy Awards catch-up? "Actually, I'm going to be going to the Oscars," D'Agostino says. "Popular Mechanics sponsored the Scientific and Technical Oscars, which happened this past weekend. It was really a great night. These guys are real geniuses and it's a really fun night celebrating these inventions. These guys invented whole cameras and software to do 3D animation. It's very, very cool."