Kanye West's 'The Life of Pablo' Is Never, Ever Coming Out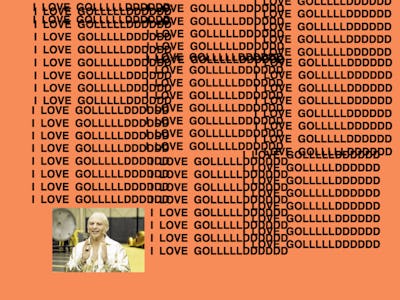 More than 20 million people heard it last night, and especially for those who were there, The Life of Pablo — one time through — garnered praise, or at the very least, awe.
But this saga is not over, and it's starting to feel like a particularly painful college finals week. Most of the Kanye-obsessed world dealt with the crappy TIDAL stream for Yeezy Season 3 last night, and followed the dizzying and infuriating tweet cycle, rolling out every excruciating — and in hindsight, stupid — detail.
Now, if Kanye is so psyched on his art, why won't he let us have our private sit-downs with it? The rollout seems to be a crucial part of the experience, and his own indecision a method of building excitement, adding an element to the chaos that is imbued in the music itself. It was a busy, collagey, contradictory, hard-to-parse album at 10 songs, but now — according, as always, to Twitter, The Life of Pablo is being expanded:
Is this the version we're supposed to be hearing on Pandora today? If it's being mastered in a hurry today, is it going to sound like shit? Is this art so valuable to him that he might not put it up at all, and either decide it's worth Martin Shkreli's $10 million dollars or best disseminated as a myth, locked in a vault somewhere?
Maybe he'll go in and change some lyrics really quickly. The Blac Chyna/Rob Kardashian lyric that popped up on incendiary TLOP track "Highlights" last night reveals that 'Ye must have rapped that in the last week or two. I don't believe that The Life of Pablo will ever be finished.
While you wait, go to this site and make your own TLOP-py cover art.