History Channel's 'Roots' Remake Is Swinging for the Fences
History released the first trailer for its 'Roots' remake today, along with silent pleas for artistic credibility.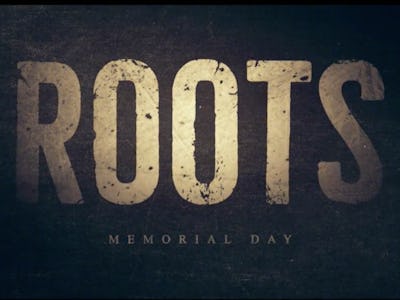 YouTube.com
The History Channel is putting everything its got into its latest miniseries, a remake of Alex Haley's Roots, which received its obligatory chant-laden, drum-pound-y first trailer today. Check it out:
History is really doing its best to make people aware of the shared DNA between the remake and the hugely popular 1977 miniseries based on Haley's novel, Roots: The Saga of an American Family, an epic journey that follows the harrowing history of an American family, began when their patriarch, Kunta Kinte, is kidnapped in Africa as a teenager and brought to a life of servitude in the American South.
From there, the story charts the path of the Kunta Kinte's offspring through the late 18th century and through the turbulent days of the Civil War. Despite the deplorable political climate of the period, Roots is a pretty kickass story of endurance that somehow manages to scrape a pragmatic kind of hope from the dismal events that dominate its narrative. Whether or not History will retain the original series' innate optimism or go a different route is yet to be seen.
At the very least, History is wisely repeating the smart decisions made by the producers of the original miniseries and packing its remake with a tons of stars. The rundown of celebs includes Forest Whitaker, James Purefoy, Laurence Fishburne, Matthew Goode, Jonathan Rhys Meyers (for some reason), Anna Paquin, Mekhi Phifer, and T.I. Clearly, History is pulling out all the stops to make sure its cast draws in as many people as possible.
Even if the series tanks, History knows it's got one diehard fan: