Diet Pill Spammers Settle for $10 Million After Fake 'Oprah' Ads
Despite what you might've heard, these aren't the pills Oprah Winfrey uses.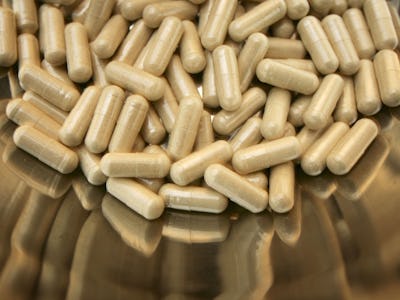 Getty
A California company that caught the Federal Trade Commission's attention for out-and-out lying about the effectiveness of its diet supplements will pay $10 million to pay back consumers who purchased its snake oil advertised on fake news websites and within spam email.
The company, Sale Slash and Purists Choice, has also been liquidated by a court-appointed attorney. The FTC claimed the company has been using affiliate marketers to send illegal spam emails since 2012, along with posting banner ads designed to look like legitimate news sites.
The content was doctored so that it appeared celebrities, including Oprah Winfrey, were praising the supplements and talking about their weight loss to a consumer reporter and not a paid advertiser.
Look:
"Sale Slash's business model was built on lies," said Jessica Rich, Director of the FTC's Bureau of Consumer Protection. "They used spam email, fake news sites, and phony celebrity endorsements to make their outlandish weight loss claims. The FTC has put an end to all these illegal practices."
The settlement ends a 10-month long legal battle between Sale Slash and the FTC, which noticed the company's "wildly exaggerated" claims last year. The operation has been under the gun since at least May 2015 when the FTC froze its assets, claiming its deceptive advertising and marketing violated federal regulations. The FTC also slapped them with a restraining order to prevent them from continuing with their campaigns. At the time, Rich called the companies a "trifecta of fraud." The frozen assets and real estate will make up most of the $10 million for the settlement.
It would be nice to say this closes the book on shady supplements but, ha, no. At just about any bodega in New York City, and probably the adult store closest to you, are still stocking herbal sex supplements that could be fatal if taken improperly. Even Emergen-C and Muscle Milk are making some mighty big promises compared to what they're delivering. Unless you know for a fact some regulatory agency has tested a product's claims, best to save your money.