Puff Daddy Got 2Pac Killed, and This Documentary Coming to Netflix Can Prove It
'Murder Rap: Inside the Biggie and Tupac Murders' pins the murder on Diddy.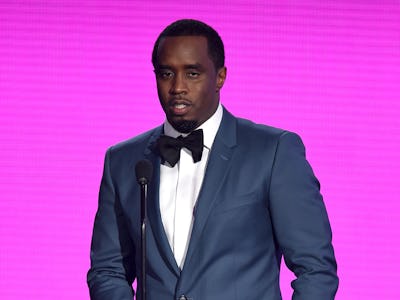 Kevin Winter/Getty Images
At last, Netflix provides us with easy access to the exclusive 2Pac conspiracy documentary — one that looks like it could just as easily be on A&E — that we always wanted. Murder Rap: Inside the Biggie and Tupac Murders is coming to the service this spring, and provides every answer we ever wanted about the death of the beloved San Fran-area legend.
It was only last year we found out another Definitive Story of his passing —Pac paid a cop $1.5 million to help him fake his death. Now, however, an LAPD detective, Greg Kading, has uncovered a wilder and more comprehensive theory, which will be outlined in the doc.
That's right, folks, Sean Combs, P. Diddy, Diddy, Puff Daddy — whatever you want to call him — is responsible for 2Pac's death. Combs hired Duane Keith "Keffe D" Davis, a Crip gang member, to off both Shakur and Suge Knight, his notorious manager. Davis' nephew would end up being the one to shoot Pac on that fateful night in 1996.
Knight's response, of course, was to hire a Bloods member to get Biggie.
Apparently, this doc is going to put everything to rest once and for all. Pac is dead, and it's all Puffy's fault. If Puffy hadn't gone for it, Biggie and Pac would doubtless still be with us. Damn, Netflix, you've done it again. I'm not sure what it is, but you're changing our world, one binge-able, Roku-clickable piece of stimuli at a time.
If you can't wait, buy the film on iTunes now.