Ranking the 9 Best Indie Science Fiction Web Series
Some of the best sci-fi media in the last few years has come from filmmakers with limited budgets. Here are the best of the best.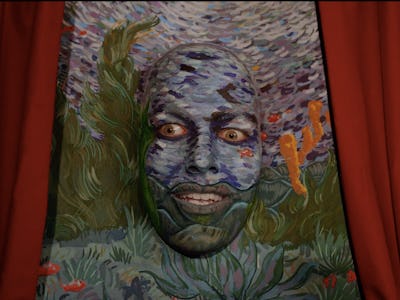 It's been so many years since the online release of Dr. Horrible's Sing-Along Blog in 2008 that many of us have forgotten just how radical web series used to be. Putting time, artistic effort, and a ton of money into projects available online for free can appear like a strange task. For many comedians, producing free web series and podcasts is just a way to broadcast their voices further than their bi-weekly sets at the Giggle Factory's Open Mic Night. A web series has real power in a post-Broad City world, now that most potential viewers spend most of their waking hours on the internet anyway.
Science fiction, as opposed to comedy, is much harder to pull off without a sizable budget. Many sci-fi web series end up looking like depressing student films, but there are a few notable exceptions. We've ranked our favorite indie-made science fiction web series to showcase the best.
Haphead is one of the newer series on this list, as it was released in 2015. Though the acting in the series leaves something to be desired, Haphead is notable for casting a young female lead in a world that values video games and digital combat.
RocketJump released the first episode of its sci-fi series Video Game High School back in 2012. The third season wrapped in 2014, but due to the nature of the internet, the most recent comments on each of the show's episodes were left in the last few months. People are still watching and discussing VGHS because it beat the CW to the punch in developing high-stakes conflicts for teenagers who care equally about surviving and getting the cute girl next door to like them.
In 2014, indie production company KarmaPirates released its experimental cyberpunk series Dynamo to an intrigued and confused audience. How and why a couple of independent filmmakers were able to make the most artistically engrossing sci-fi world since Blade Runner is anyone's guess, but the cyberpunk, urban genre benefitted from Dynamo's aesthetic.
Bear with us on this one. Yes, The Record Keeper was released in 2014 as a propaganda series for the General Conference of Seventh-day Adventists, but it was cancelled by the church for not being "theologically accurate." What the series actually became was interesting, defecting from the religious texts it purported to follow and becoming something actually watchable. When was the last time you watched a renegade religious series that proved too controversial for the folks who originally funded it? The story follows angels in a steampunk-inspired afterworld as they attempt to fight evil forces.
Save Our Skins (or S.O.S.) follows two British buddies who wake up on the morning of a science fiction convention and realize everyone in the city has disappeared overnight. The real trouble doesn't show up until Episode 3, but the lead actors' chemistry is just so funny that we'd be content to watch them argue over ham in their deserted hotel for hours. The series was featured in international festivals in 2014, and won several awards.
Anamnesis was released online in April 2015, and it was nominated for two Streamy Awards soon after. The series has a clean and professional look, and it follows a group of strangers plagued with disturbing sleep paralysis and lucid dreams. It's very scary.
Peacekeepers is the mashup between Early Edition and an Amy Schumer sketch that you didn't know you wanted. The show didn't get the funding it needed, despite all the critical acclaim showcased in the pilot episode, but the premise was fantastic: A girl in NYC tries to navigate her dating life while receiving urgent texts from God, who wants her to save New Yorkers from hurting themselves. The idea was so good, and so timely, that Peacekeepers' pilot episode alone puts it high on our list of indie sci-fi web series.
If you have any nostalgia or affection in your heart for Star Trek: The Original Series, you'll love the hell out of Star Trek Continues, which is a 100 percent pitch-perfect homage for the series that skyrocketed Leonard Nimoy and William Shatner into international fame. The lighting is perfect, the costumes are dead-on, and the writing team creates episodic plots that feel like they must have come from the original series' cutting room floor. Star Trek Continues proves that even in science fiction, innovation can sometimes take a backseat to adoration and pure replica.
Oscar's Hotel is no longer available to stream for free, but the entire series can be bought for 10 bucks, and that's a steal. The series is a playful, dreamy mash-up of Foster's Home for Imaginary Friends, Barton Fink, and Beetlejuice, and it follows a young human man who tries to keep his inheritance afloat by running an ancient hotel for monsters, ghouls, and aliens. If you're into monster design, puppetry, or puns, you'll love Oscar's Hotel. We've ranked it at number one for being truly original, and full of the silly joy that contemporary science fiction sometimes forgets.