Apple Rumors Include New iPhone, Plus iPad and Apple Watch Updates
The company has not confirmed chatter that new and updated items are due in March.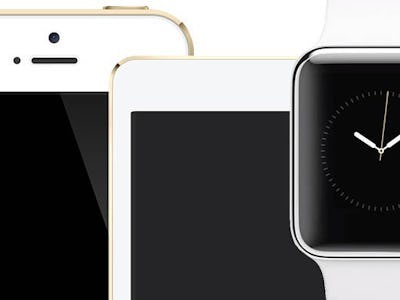 twitter.com/MacRumors
Apple is to reveal a new 4-inch iPhone, as well as an updated iPad Air and Apple watch in March, according to a story posted by 9to5 Mac Tuesday.
Mashable reported on the story and noted that an Apple representative declined to comment — but if the news turns out to be accurate, look for an Apple event March 15 at where all of the aforementioned devices are to be unveiled.
The report explains that the new iPhone would replace the iPhone 5S with the iPhone 5SE, which — again, if all turns out to be as rumored — will host an Apple A9 chip, the same processor found in the current iPhone 6S and 6S Plus — and furthermore offer support for Live Photos and Apple Pay.
As for a new iPad, the new arrival would be the iPad Air 3, a basic upgrade of the iPad Air 2, featuring some iPad Pro features — most notably the Smart Connector tablet connection that skips on the need for the Lightning port. The Apple watch is apparently in line for the least major facelift, with only a new set of bands and possibly a software upgrade in the rumor mill.
A story appearing in MacWorld Wednesday states that "Respected analyst Ming-Chi Kuo has predicted that the iPad Air 3 will be unveiled in the first half of 2016, so the March launch event detailed below could be on — or we might still have to wait until summer."