ZIKA: CDC Reports Sexual Transmission Confirmed in Texas
It's the first established case of viral acquisition taking place within U.S. borders.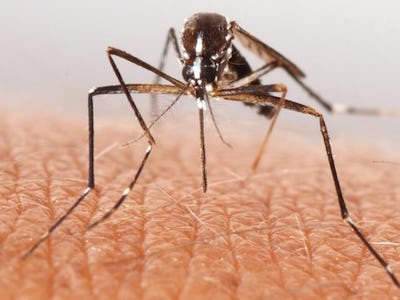 twitter.com/Gizmodo
The first known case of Zika virus infection acquired within the continental United States through sexual transmission has been reported in Texas, the Centers for Disease Control and Prevention said Tuesday.
Dallas County officials state the patient was sexually involved with a person who had recently visited Venezuela, and had been infected there with the virus by way of mosquito bite.
There have only been two previously documented cases that demonstrate a relationship between Zika and sexual contact — one reported in French Polynesia back in 2013 where a patient's semen and urine tested positive although his blood did not — and in 2008, when an American woman acquired Zika despite not being exposed to any infected mosquitos; her husband, however, contracted the virus during a trip to Senegal.
CNN reported Tuesday the CDC made a statement confirming the Zika virus was found in the blood of a "nontraveler in the continental United States," and further established this instance does not involve a developing fetus — a detail likely included as the general public has become well aware that Zika has been the cause of serious birth defects. The CDC has also explained it is planning on suggested guidance to cope with the risks of sexual transmission, focusing on "the male sexual partners of women who are or who may be pregnant."
CDC Director Tom Frieden spoke with CNN's Chief Medical Correspondent Sanjay Gupta and explained:
"There have been isolated cases of spread through blood transfusion or sexual contact and that's not very surprising. The virus is in the blood for about a week. How long it would remain in the semen is something that needs to be studied and we're working on that now … What we know is the vast majority of spread is going to be from mosquitoes … The bottom line is mosquitoes are the real culprit here."
Nonetheless, the CDC is recommending the use of condoms to prevent the spread of Zika, as is the suggested practice to avoid most sexually transmitted diseases.
The World Health Organization estimates that at least three million people in the Western Hemisphere are likely to contract Zika, which has now been documented in 24 countries. Typically spread by contact with the Aedes aegypti mosquito, the Centers for Disease Control and Prevention warns pregnant women to consider avoiding travel to those nations — while a number of Central and South American nations are further suggesting females avoid becoming pregnant for the time being — with El Salvador's government going as far as recommending a waiting period into 2018.