Uber Slashes NYC Prices So That Drivers (and Uber) Can Make More Money
The company will be "guaranteeing earnings" for its drivers, but won't specify what that means.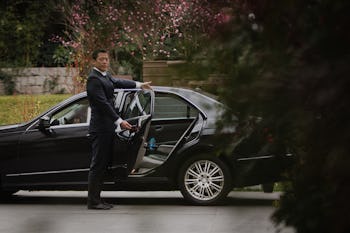 Uber
Uber riders of New York City, rejoice: The rideshare giant just slashed prices on its UberX and UberXL services in the city that never sleeps by 15 percent.
The company explains in a blog post that this decision is a function of the time of year. We're in the thick of winter, with many New Yorkers either out for vacation or opting to stay in to save themselves from the cold and snow. In order to drum up rides that might otherwise go unrequested, the base fare shrinks from $3 to $2.55, the per-mile rate goes from $2.15 to $1.75, and the per-minute rate drops from $0.40 to $0.35. These new prices go into effect today.
Uber cites previous price drops as being directly beneficial to drivers. In 2012, drivers were transporting paying passengers for an average of 16 minutes of every hour. Following a July 2014 price decrease, that time doubled to 32 minutes. Less idle time makes for more income, yet despite this reasoning, Uber's blog post specifies that the company will be "guaranteeing earnings" for drivers.
After being reached for comment, an Uber spokesperson did not return Inverse's request for elaboration on how such a guarantee would work.
It is unknown how long the reduced prices will be in effect, but if the drivers are not kept busier as a result, Uber specifies that the prices will return to normal.