Twitter Has Gone Down Twice This Week, But the Fail Whale Remains Submerged
An API problem messed things up for users accessing the social platform using various different tools.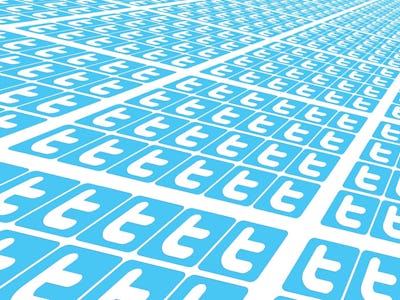 geralt; pixabay
Twitter went offline Tuesday morning as the latest in a string of glitches brought the site down at least the fourth time this year. "Something is technically wrong," a message on Twitter read. "Thanks for noticing. We're going to fix it up and have things back to normal soon." The Twitter app also went down, adding a complicated twist to what can sometimes be routine service issues.
It appears that the 300 million strong social messaging site has a problem with its API, a problem that persists even though the site itself is back up and running. The API links Twitter to websites and mobile apps so malfunctions sever connections to both people using TweetDeck obsessively and people nibbling around the hot take-y fringes.
It remains unclear what exactly went wrong.
Twitter also went down Monday morning. For one of the major social media sites to cut out twice in rapid succession, both times requiring a notice from the support team, suggests the possibility that the issues could have been linked. According to Down Detector, Twitter also lost service on January 15 and January 2 of 2016.
Twitter has famously become more reliable than in its early days when the Fail Whale icon become a kind of secondary logo for the site. The string of service problems though poses a unique challenge for Twitter CEO Jack Dorsey, who has long struggled to convert the site's user base into profit for its investors, even announcing a major staff reduction at the end of last year.
Tuesday morning, you could almost hear the choruses: Bring back the whale!