Why China's Ban of Marvel's 'Deadpool' Isn't Surprising
 Without the Chinese market to tap into, the pressure is on Marvel's 'Deadpool.'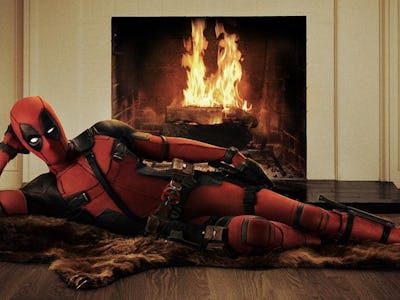 The buzz behind 20th Century Fox's upcoming Deadpool release has been strong these past few weeks. With the beloved character finally seeing the screen after many false starts, and a pretty awesome viral ad campaign to boot, it looks like the world is all set to make room in its heart for one more superhero come February 12, 2016 — with one noted exception now being China.
The world's second-largest theatrical market has taken a hard pass at the 'Merc with a Mouth' denying the film permission to screen within its borders due to its violence, nudity, and graphic content. With no ratings system in place, China's foreign media is primarily regulated by the SAPPRFT ('State administration of Press, Publication, Radio, Film and Television'), which reserves final verdict on pretty much all foreign entertainment.
The block isn't particularly shocking for those familiar with the character of Deadpool, i.e. Wade Wilson, an ex Special Force Operative whose healing powers put even Wolverine to shame. Unlike that hairy softie however, Deadpool is the sort of antihero that has no qualms about using his very shiny blades on all available flesh and with great enthusiasm — all while very creatively cursing your mother.
With Chinese screens having brought in $240 million for Avengers: Age of Ultron and $105 million for Ant-Man last summer, this will undoubtedly be a big coup for the studio's pockets. For fans of the comic however, confirmation that the live-action adaptation lives up to the crude gore and occasionally dismembered genitals synonymous with the name 'Deadpool' is not altogether a bad thing.