Play a Brand New 'Doom' Level From Co-Creator John Romero
After 21 years, John Romero has gone back to hell.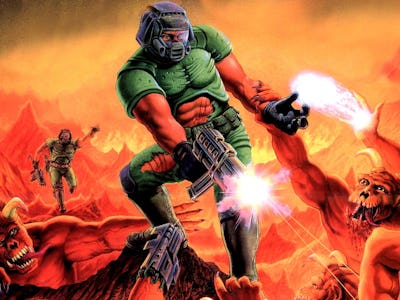 iD Software
How long has it been since you played Doom? Judging by the amount of mods and emulators that exist and Bethesda's upcoming reboot releasing this year, it's probably not long ago. But it's been 21 years since co-creator John Romero tinkered with the game, and after all this time he's released a new level. And because it's 2016, he linked to it on Twitter.
I downloaded it but my awful MacBook isn't running it properly — maybe you'll have better luck with your $15 on Steam. So forgive the lack of a full review — I promise I'm looking forward to chain-gunning demons. But, this is still new retro-Doom.From one of its original co-creators*. It's the perfect distraction for your Friday afternoon at work. Go nuts, just turn the speakers down. That shotgun is still louder than hell.