Driverless Car Goes Nuts, Does Doughnuts
Video probably not overly helpful to the autonomous vehicle cause.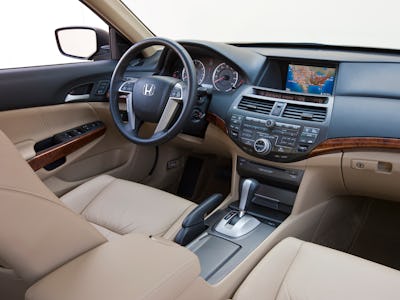 blogaboutcar.com
Moreno Valley, California police spent part of Tuesday subduing a driverless car stuck doing reverse donuts in the middle of a busy street.
Passerby Tommy Anderson captured a few minutes of the incident on his cell phone:
Anderson posted the video to Facebook, where he described the situation:
"On Frederick just north of Eucalyptus in Moreno Valley a few hours ago. When I arrived on scene the owner the car was on the roof of the car holding on and attempting to jump inside the car to stop it. Before I left the police were asking supervision to lay down a spike strip to deflate the tires to slow the vehicle down to gain control of it. Hope nobody got hurt."
Indeed, no one was reported hurt due to the actions of the unmanned Honda Accord, and the unnamed driver told CBS-TV that he didn't know why the car took off on its own. CNet.com reports a Honda spokeswoman explained the company (which has demonstrated an automated Accord as far back in 2014) would have to inspect the vehicle to determine the cause.
For anyone wondering what it would be like if all cars started doing things independently, turn to this film written and directed by Stephen King for his take on how that might turn out: