Google Maps Captures the Miniatur Wunderland Expanse
Stroll through the massive model set from a 'miniatur' perspective.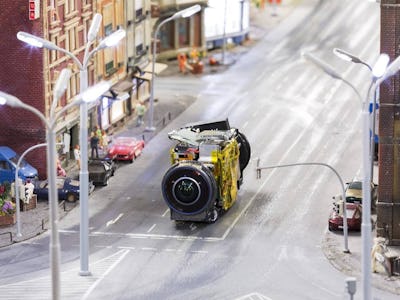 instagram.com/miniaturwunderland
Thanks to Google Maps, you can now stroll through the biggest smallest railway on Earth, as the desktop service has recorded every inch of Miniatur Wunderland in Street View.
Located in Hamburg, Germany, it's a model train set that spans approximately 139931 square feet and incorporates roughly 42650 feet of track—as well as thousands of miniature representations of people, buildings, cars, trains (of course) and international tourist attractions.
One might still consider visiting the actual Wunderland — which recently bragged of a drop-in by none other than the Millennium Falcon:
However, if a hop to Hamburg simply isn't in your budget, here's some moments captured by Google Maps—and unlike what tourists see, with G-Maps you get to check it out from in the model, Beetlejuice-style: