From Ziggy Stardust to Young Thug: A Brief History of Musicians Claiming to Be From Outer Space
David Bowie, Sun Ra, Lil Wayne, Young Thug, and more.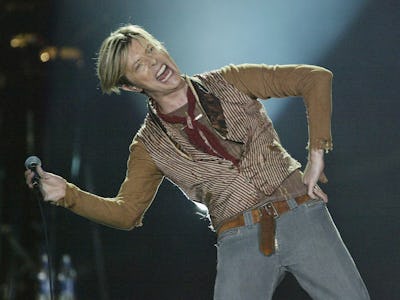 Alex Livesey/Getty Images
On Sunday, January 10, 2016, Earth lost one of its greatest visitors. David Bowie may have been born in Brixton, England, but he truly came from another planet. In 1972, he showed his cards a bit when he undertook his Ziggy Stardust persona, and thus releasing the iconic The Rise and Fall of Ziggy Stardust and the Spiders From Mars.
While Bowie may have been the most believable musician to emanate from a world beyond, he was not the first and will not be the last artist to claim extraterrestrial origins. Here is how his legacy has carried on.