Elite 'Call of Duty' Players Aim for a Cool $3 Million in First-Ever Pro League
Witness the best 'Call of Duty' players compete every Tuesday and Wednesday.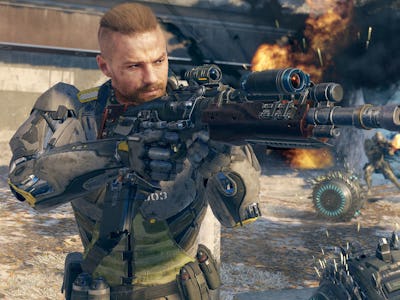 Activision
For most people, playing Call of Duty: Black Ops III is a pastime to fill nights and weekends. But for a crop of elite gamers, it's a way to pay the bills.
The Call of Duty: World League begins today at 3 p.m. pacific in the United States and is the first-ever Call of Duty tournament where the winning players will take home money — a $3 million prize will be awarded the winning four-player team.
"It's such a big opportunity that Activision has presented us with," says Reef Galloway, a member of Tainted Minds, an Australia-based team. "We have been working very hard on perfecting our gameplay going into this week's matches against [other teams] Exile5 & Nv.
Galloway and the rest of Tainted Minds defeated Team Exile5 this morning, and face off against Nv on Wednesday.
The matches open an 11-week season wherein the top Call of Duty eSports teams will compete each Tuesday and Wednesday, with the matches streamed online on the official CWL website.
The U.S. division games begin at 6 p.m. Eastern today, when Rise Nation and FaZe Clan square off, followed by H2K versus Dream Team eSports and Team eLevate versus Question Mark at 7:30 p.m. Eastern.
The full schedule is available on the CWL website.