You Can Keep Your House Nice With A Lot Less Effort If You Use Any Of These Clever Things
Cleaning has never been simpler.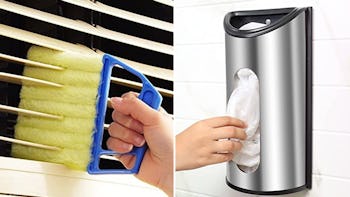 We may receive a portion of sales if you purchase a product through a link in this article.
Maintaining your home is probably the last thing you want to do after a long day of work. (Personally, all I want to do is chill on the couch and watch television.) However, keeping your home nice doesn't have to require effort — especially when you're utilizing the clever products on this list.
From drawer dividers to drywall repair kits, I've made sure that all of these items make it easy to keep your home looking great. Scroll for more.