45 Things for Your Home That Are So Weird, So Cool, & Surprisingly So Cheap on Amazon
Weird, affordable products you'll want to add to your cart.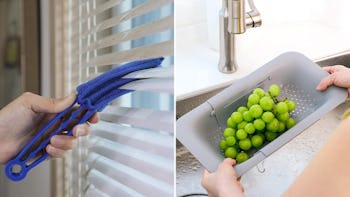 We may receive a portion of sales if you purchase a product through a link in this article.
While buying cool stuff for your home can be fun, it can also lead to a surprisingly larger-than-usual bill at the end of the month. Speaking from personal experience? Let's just say that the number of times my face has turned sheet-white after checking my credit card statement is way higher than it should be. Luckily, I've put together this list of things for your home that are weird, cool, and surprisingly cheap. From wall-mounted soap dispensers to privacy film for windows, there's no reason why you can't grab more than a few items — especially when the prices are this reasonable. Keep scrolling for more.