These Easy Home Upgrades Look Stunning & Are Shockingly Affordable on Amazon
Written by Rachel Bar-Gadda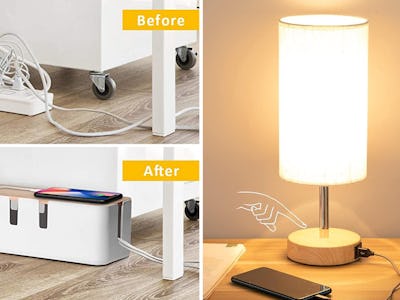 We may receive a portion of sales if you purchase a product through a link in this article.
It can feel overwhelming to think about the time, money, and potential professional help it might take to give your home the upgrade it deserves. However, cleverness prevails as shown by these easy home upgrades that look stunning and are shockingly affordable on Amazon.
Swap in LED Edison light bulbs for vintage character, put up authentic-looking weathered wood wallpaper as a stylish accent, or change out tired old dish rags for gorgeous Turkish hand towels for a touch of luxury. This exciting list proves that even the smallest of changes can work decor miracles.
This article was originally published on