The 50 Coolest Things Under $30 That Are Skyrocketing in Popularity on Amazon Right Now
It's honestly surprising how cheap these gems are.
Written by Allison Bolt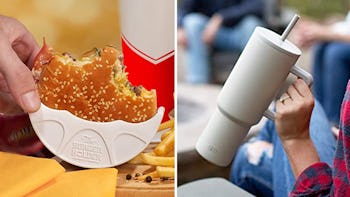 Amazon
We may receive a portion of sales if you purchase a product through a link in this article.
It's such a win when those cool things that are skyrocketing in popularity and popping up all over my social media feeds just so happen to be on Amazon. The best thing is, some of these under-the-radar, trending things on Amazon right now are under $30. It's like you don't even have to hesitate before clicking checkout.
Before you know it, the cool find everyone's talking about will be in your hands. So keep scrolling for the 50 coolest rising products on Amazon right now.