Of All the Cheap Home Upgrades on Amazon, These Are the Most Impressive
Everyone will be asking where you got them.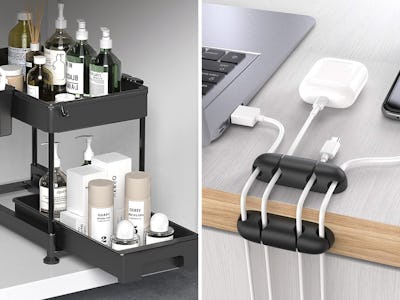 Amazon
We may receive a portion of sales if you purchase a product through a link in this article.
Over the past several months, I've spent just about every free minute I have making upgrades to my home. Sure, some projects were expensive and challenging, but believe it or not, when people come over, those aren't the first things they notice. Instead, they say things like, "Everything's so organized," and "It's so bright and airy in here," and "Did you replace this bathtub?" (I didn't.)
In other words, sometimes the easiest, cheapest home improvement projects make the biggest difference. Some clutter-reducing organizers, upgraded bedding, cleaning products that actually work, and a few new light fixtures go a really long way. And since Amazon has tons of brilliant products that improve the aesthetic and functionality of your home, you never even have to leave the house.