Here Are the Cheap, Clever Things Selling Like Crazy on Amazon Now
They're flying off the (virtual) shelves.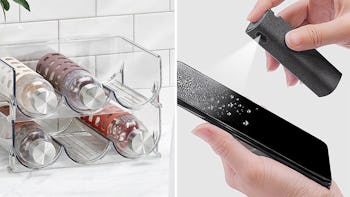 We may receive a portion of sales if you purchase a product through a link in this article.
When a product is selling fast, there's a good chance it's either affordable or clever. However, the items on this list are both cheap and clever. In fact, every item you'll find below costs $30 or less, and you'll probably get a ton of use out of them. From space-saving vacuum storage bags to Bluetooth item finders, I've made sure to include a variety of affordable products that so many shoppers can appreciate — and they're flying off the shelves.