50 Genius Things That Solve So Many Problems for Less Than $30 on Amazon
Say bye-bye to unnecessary, everyday annoyances.
Written by Amanda Pellegrino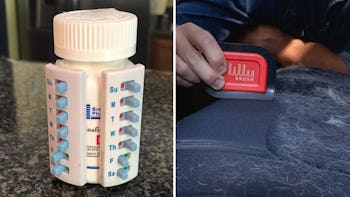 We may receive a portion of sales if you purchase a product through a link in this article.
Yes, there are some issues — around the house, in life — that require pricy fixes and a lot of time. But a lot of the time all it takes is one budget-friendly little product to solve the exact life problem you're dealing with.
Whether your middle part keeps getting sunburnt, your phone loses its charge the second a new edition is announced, or you need help making sure you stay hydrated, here are 50 genius things that solve so many problems, for less than $30 on Amazon.