50 Comfy Things for Your Home Under $35 That Amazon Reviewers Are Obsessed With
Make your home an oasis of comfort.
Written by Allison Bolt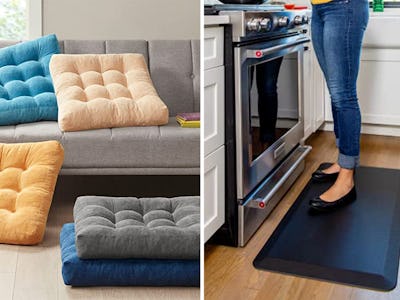 Amazon
We may receive a portion of sales if you purchase a product through a link in this article.
I like to think that comfy home pieces are completely separate from the rest of my decor budget. If something is going to make my sofa cozier or add warm aesthetic lighting to my movie nights, I will grab it immediately.
If you're anything like me and trying to be as cozy as possible 24/7/365, you'll love these 50 comfy things that Amazon reviewers are obsessed with — especially because they are all under $35. Soon, your home will be an oasis of comfort and your bank account will still thrive.