50 Incredibly Clever Things for Your Home You Didn't Know You Needed Off of Amazon
You won't know how you lived without them.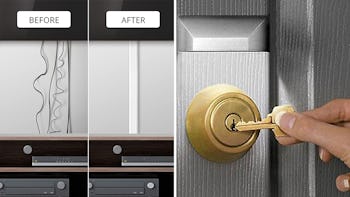 We may receive a portion of sales if you purchase a product through a link in this article.
There is something that you are doing — possibly every day — that could be done faster, easier, and with less hassle. You might think the irritants, chores, and to-do list you face are facts of life, unavoidable. So when you see that there is a tool or trick that makes that chore go away, reduces the irritation, and makes your to-do list attainable, you might facepalm. But your very next act will be to drop that item into your cart. Here are 50 incredibly clever things for your home you didn't know you needed off Amazon. Read on and make life easier.